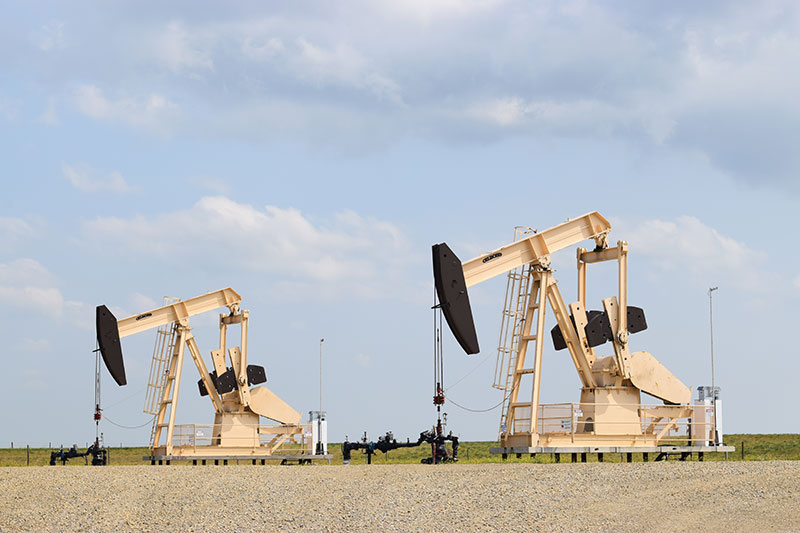 Oil & Gas
Endurance Technologies Inc. (ETI) has been involved in the Oil and Gas industry for over 26 years and are well known for the high quality and long-lasting products to help mitigate wear, erosion, and corrosion. In the oil and gas industry operators are always looking to improve their Mean Time Between Failures (MTBF), and this is where ETI's EndurAlloy® production tubing and casing becomes the go to product. Oil and Gas operations depend on maintaining efficiencies and reducing costs and by introducing our EndurAlloy® products into your operations we can help mitigate failures and downtime.
If you find yourself asking these questions:
How do I prevent hole in tubing failures from rod wear?
How do I prevent hole in tubing failures from erosion?
How do I prevent hole in tubing failures from corrosion?
How do I mitigate downhole wear, erosion, or corrosion in my oil well?
Then our EndurAlloy® products could be exactly what you are looking for to mitigate your challenges and help you maintain production for longer and reduce your workover costs per well.
Potential applications:
Production Tubing
Pup Joints
Pipe & Fittings
Rod Couplings
Frac Nipples
Blast Joints
Production Casing
Crossovers
PCP Handing Subs
Centrifugal Pumps
Torque Stoppers
Down-hole tools
If you wish to discuss how our EndurAlloy® process can help extend the run life or your tubing & casing, as well as other steel applications then please reach out to .