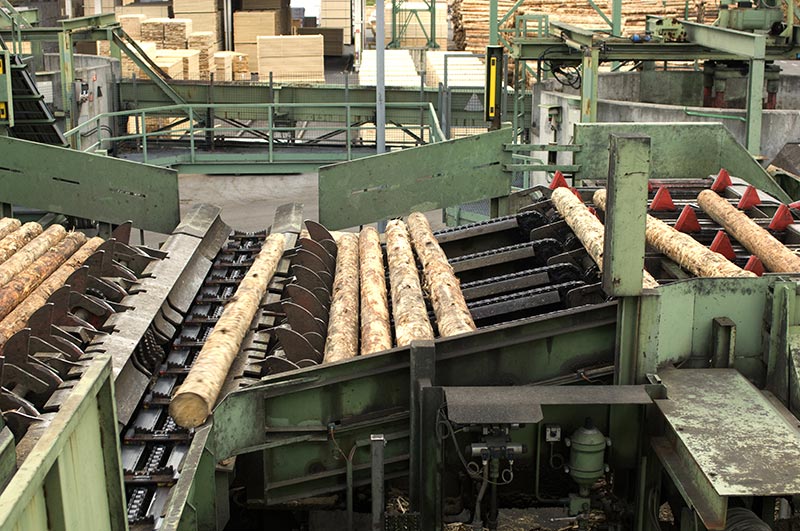 Forestry
In the forestry industry wear and erosion are common causes of downtime from the ongoing processing of abrasive products in the operations. Throughout the operation steel components have sand, dirt, or gravel introduced during the processing of the products, which over time will cause repeated failures. Forestry depends on ensuring operations are run in the most efficient manner and reducing downtime and maintenance are large contributors to your overall success and introducing our ENDURALLOY® (boronized) process to help mitigate wear and erosion can help.
If you find yourself asking these questions:
How can I extend the life of my pineapples and feed rollers?
How can I extend the run life of my wear bars?
How can I extend the life of my grinder knife blades?
How do I prevent slurry from causing erosion in my pump?
Then our ENDURALLOY® (boronized) process may be exactly what you are looking for to mitigate these challenges to help you maintain uptime and reduce maintenance costs.
Potential applications:
Pineapples & Feed Rollers
Planner Bed Rollers
Slurry Pump Components
Debarker Components
Feller Buncher Teeth
Delimbing Knives
Wear bars
Grinder Rails & Saddles
Conveyor System Components
Bark Cutters
Forestry Mulcher Teeth
Grinder Anvils
If you wish to discuss how our ENDURALLOY® (boronized) process can help extend the run life or your equipment and components then please reach out to .